Fundación Dar Esperanza (COL-92)
Brief description and main aims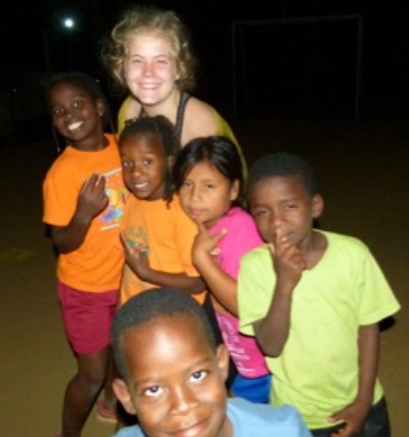 Protect children and youth in vulnerable conditions of physical, psychological and moral abuse.
Main Activities
Dar Esperanza mainly focuses on:
Providing educational service to those who take part in the boarding school
Pedagogical and psychological interventions
Providing hosting, food, health, clothes, academic support, religious and sport workshops
Volunteer tasks
The volunteer is expected:
To accompany and help in the daily activities of the children and youth (6-18 years)
To help with the children with their homework.
To create and manage their own workshops (depending on the strengths and abilities of the volunteer)
Volunteer requirements / Skills
The volunteer should be:
A nice, proactive and cheerful person
Willing to work with children and youth
Good at working in a team and adapting easy to new conditions/situations
Able to understand and speak basic Spanish
Willing to eat everything (no special diets)
Important: You need to be proactive, motivated to work with young people, and full of ideas. Understanding the internal dynamics of the organization and the complicated background of youngsters you will be working with. You will share a room with another volunteer.
Location
Carrera 9 #4-38 Barrio San Antonio. Cali, Valle.
Santiago de Cali usually known by its short name "Cali" is the capital of the Valle del Cauca department, and the most populous city in southwest Colombia with 2,319,655 residents. As the only major Colombian city with access to the Pacific Coast, Cali is the main urban and economic Center in southwest Colombia, and has one of the fastest-growing economies in the country
The project is located in a beautiful rural area 20 minutes away from Cali. During the weekends you will have the opportunity to stay in their main foundation branch in the Center of Cali in beautiful San Antonio neighbourhood, to enjoy the city life.
Hosting Situation (Board and Lodging)
The volunteer will live in the project.
Explore our projects world-wide
Explore our Projects Database and find placements among over 800 volunteering opportunities in more than 40 countries.
Long-term Projects
You can see all the projects on a country leaving the Project Type field empty and selecting a country.
Short-term Projects
You can see all the projects on a country leaving the Project Type field empty and selecting a country.