Bosque Protector "El Jardin de los Sueños" (ECU-82)

Type: Environment, Education, Agriculture - Country: Ecuador
Brief description and main aims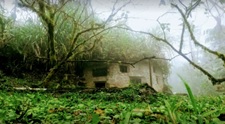 "El Jardín de los Sueños" offers eco-tourism that seeks to raise awareness about the environment and respect towards nature. Our mission is to restore, conserve and value the natural inheritance of the Cotopaxi region, contributing to its development, and creating a balance between human beings and nature and to reserve conservation of biodiversity and to re-introduce the tropical forest.
Main Activities
Restore the natural living space and re-introduce species for reforestation.
Develop a long-term surveillance and guidance system for the woods.
Set up a regular inventory of the flora and fauna.
Educate and motivate the population in relation to the conservation of natural resources.
Develop awareness-raising projects and build paths for educational walks to discover the natural heritage of the area.
Build feeding grounds for the animals so that visitors with a guide can see the wildlife in its natural environment.
Volunteer tasks
Volunteers would help in different activities of the project and work with the community that lives in the reserve. They are involved in activities including:
agro-ecology, e.g. fertilization
taking care of the animal's stables
worm breeding/ fish breeding/ cattle breeding
bio-construction
taking photos of plants and animals of the forest
doing a proper inventoy of the plants
data processing of the species
enviromental education
support in the local school
Volunteer requirements / Skills
The volunteer should:
be 18 years old or older
want to live in a rural area
have basic Spanish skills and additionally speak English
be willing to initiate and participate in activities with the community
We don't care about the gender.
Location
La Mana, Cotopaxi.
Hosting Situation (Board and Lodging)
Group housings.
More Information
The project works with a rural community in the region of Cotopaxi, where there's a little school with approx. 10 students in which the volunteer will spend part of their time working.
The climate is tropical.
Explore our projects world-wide
Explore our Projects Database and find placements among over 800 volunteering opportunities in more than 40 countries.
Long-term Projects
You can see all the projects on a country leaving the Project Type field empty and selecting a country.
Short-term Projects
You can see all the projects on a country leaving the Project Type field empty and selecting a country.