Angels of Hope Children's Home (KEN-65)

Type: Socially Excluded Groups: Minorities - Country: Kenya
Brief description and main aims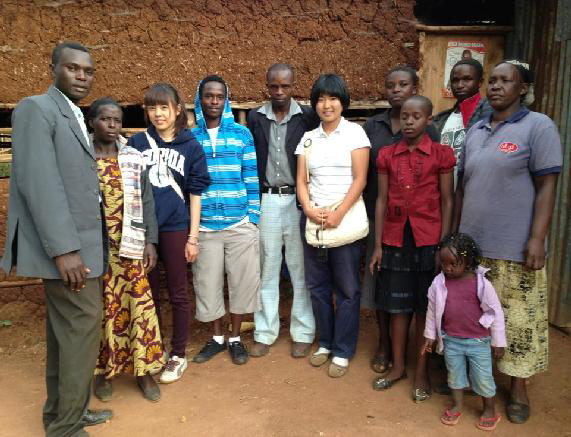 The project's aims are:
To improve the living standards of the less privileged in the society
To improve accessibility to water and health facilities for the community.
To enhance sanitary services and hygiene in the communities
To reduce the spread of HIV/AIDS in the rural areas.
To facilitate accessibility to water in the rural areas
To involve the community in changing their status in life
Main Activities
Empowering women and the youth both economically and socially.
Creating awareness on Female Genital Mutilation.
Advocating for people with disabilities.
Feeding programmes
Education
Supply of school uniforms and stationaries
Youth seminars and workshops

People Living With HIV/AIDS

training and counselling
Volunteer tasks
By working alongside current staff members, the volunteer can experience the way of living in
Kiptere. As the staff is educated they share their experiences so the volunteer can have a
greater understanding of medical conditions.
Some of the volunteer's tasks are:
Teaching in the school
Organizing tournaments for youth and children
Spiritual guidance and counselling for all
Helping out in seminars and workshops
Volunteer requirements / Skills
The volunteer must:
Adapt the environment(cold and rainy weather)
Be able to walk long distances (sometimes there might not be readily available transport because the place is remote)
Be able walk up-downhill because of the geographical setup of the area
Be able to ride on a motorcycle(being the main mode of transport from the remote areas to the main road which are not rain friendly)
Be able to speak and write in English
Be willing to learn a few words from the local language for the benefit of the illiterate persons in the community
Be able to teach
Have disposition to do counselling
Be responsible
Be a team player
Be able to integrate with any cultural or traditional lifestyle including available
-either or both male and female acceptable
-no age limit as long as he/she has all the above and is in good health
-of higher standing morals and integrity
-any professional background is acceptable
-able to integrate with any culture or traditional lifestyle including available foods
Location
Geographical
Cold and wet climate characterized with heavy rains most months of the year.
Hilly and sloppy (steep hills) topography with permanent rivers in the valleys.
Huge foliage/trees and other vegetation.
Social
Mainly dominated by Christians from various denominations
Deeply rooted in culture and traditions e.g. FGM; Male chauvinism and feeding habits
Girl negligence although not very common.
A heavily dependent society.

Economical
Small scale farming, livestock keeping, poultry and merry-go-rounds for women and youth groups.
The majority of them are very poor, living at a bare minimum of less than one dollar per day.
More Information
Bring modest official clothing since it is a school, covered shoes preferably.
Also bring a sleeping bag, just in case, for travelling.
A mosquito net is vital, but the volunteer could buy them here at cheaper price.
Explore our projects world-wide
Explore our Projects Database and find placements among over 800 volunteering opportunities in more than 40 countries.
Long-term Projects
You can see all the projects on a country leaving the Project Type field empty and selecting a country.
Short-term Projects
You can see all the projects on a country leaving the Project Type field empty and selecting a country.