Mary Harding School (ZAF-22)

Type: Youth, Education, Disabled - Country: South Africa
Brief description and main aims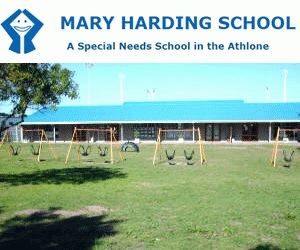 Mary Harding School caters for children with learning difficulties (Afrikaans and English medium). Learners enter the school at 6 and leave when they are 18 years. They go to protective workshops, sheltered employment or where possible, employment in the open labour market.
The aim of the educational programme is to maximize independence, productivity and produce learners who are well adjusted to themselves and the community. The school follows a curriculum that is adapted from the National Curriculum Statements. Our focus is on Life skills, Functional Literacy and Functional Numeracy.
Mary Harding School provides specialized education for 310 learners who come from all over the Western Cape. Learners are referred to the school by the Western Cape Education Department, Hospitals and private healthcare practitioners. The learners at Mary Harding School have severe to moderate intellectual impairment. As a result of their intellectual needs, learners require intense human resource intervention with staff being quite diversified in terms of specialist training. Often learners present with co-morbid (additional) conditions such as epilepsy, hyperactivity, autistic traits and other psychological conditions.
Main Activities
Some of the project's main acvitivies include:
Special Education Programme
Functional Curriculum
Occupational Therapy
Medical Support
Parent / Guardian Support
Volunteer tasks
Depending on the age group that the volunteers are assigned to, they will assist with feeding, bathing, dressing, changing nappies, educational activities, accompanying children on outings and hospital appointments.
Volunteers will not be teaching during class time.
Volunteer requirements / Skills
The voluteer should:
speak English and be willling to learn
Afrikaans
preferably be 23 years old or older
be passionate about working with youth
be versatile and flexible
create projects and assist school events
have strong communication skills and open minded to learn
have computer and administration skills
Location
Athlone , Cape Town.
Explore our projects world-wide
Explore our Projects Database and find placements among over 800 volunteering opportunities in more than 40 countries.
Long-term Projects
You can see all the projects on a country leaving the Project Type field empty and selecting a country.
Short-term Projects
You can see all the projects on a country leaving the Project Type field empty and selecting a country.