Seminar Houses, Youth Educational Centres and Youth Hostels (GER-27)

Type: Socially Excluded Groups: Migrants - Country: Germany
Brief description and main aims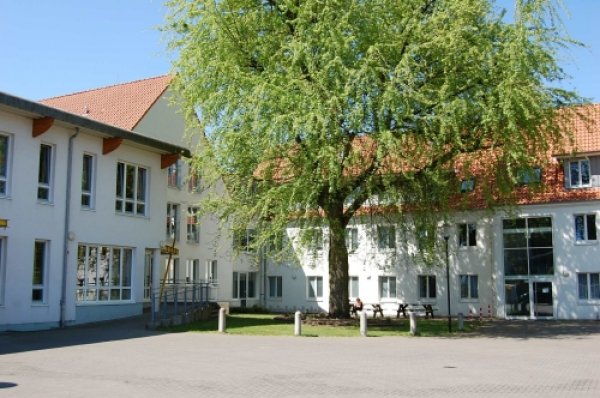 Working in seminar houses, hostels or educational centres means being together with (young) adults and people from other cultures and nationalities.
The volunteers usually work and live together with other German volunteers, in some way they "replace" the host family. You will be able to learn a lot about German culture and traditions living with people of your age. It needs a high level of personal responsibility, as in most cases you are on your own. This is why ICJA offers this type of projects mostly to volunteers who have already lived on their own or who are older than 21.
Project example: Youth Hostel. This hostel is offering low-priced accommodation and facilitating the encounter of young people from all over the world, thus promoting mutual understanding.
Volunteer tasks
As a volunteer your tasks will be all around the house. They vary from assisting in the kitchen, housekeeping and working outside in the grounds. After your language skills have improved you will be able to support the team in looking after the guests/visitors, answering the phone or assisting in administrative work. Overall, you need to be service oriented and able to work in an organized and structured way.
Volunteer requirements / Skills
The volunteer should speak English and having a basic knowledge of German would be useful. The volunteers need to be flexible, open-minded, prepared to work late-night and weekend shifts.
Location
Every year, ICJA offers several residential projects in this field. Volunteers need to be aware that most of them are located in remote areas and you will need a driver's license because public transportation is not always available around the clock.
Hosting Situation (Board and Lodging)
In a room inside the youth hostel, partly in a separate area with other volunteers.
More Information
Due to the current emergence of refugees from Syria and other countries towards Germany many seminar houses and educational centres are offering their beds to them. Working with refugees needs a high level of empathy and patience. The volunteer needs to be open-minded and be mentally able to deal with stressful situations and people who are mentally and physically affected by the experience of war and flight (displacement). If you are willing to work in this type of project please let us know.
Explore our projects world-wide
Explore our Projects Database and find placements among over 800 volunteering opportunities in more than 40 countries.
Long-term Projects
You can see all the projects on a country leaving the Project Type field empty and selecting a country.
Short-term Projects
You can see all the projects on a country leaving the Project Type field empty and selecting a country.