Associacao Comunitaria Crianca Feliz (BRA-25)
Brief description and main aims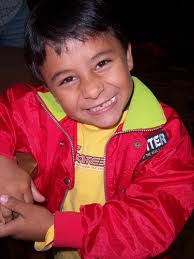 Criança Feliz, a Non-Governmental Organization, is a social philanthropic project created in 1999 in a very poor area of Canoas city, as a result of the efforts of a catholic group of friends.They tried to diminish the constant presence of children playing in dangerous places, such as the streets and close to the train tracks.
Since the general cause of this social issue was the lack of places in which the children could play and the lack of opportunities for them, the project was created with the idea of providing a safe place in which they could spend the day playing, doing interesting activities, socializing and developing their selves. The children are between 6 to 15 years old.
Volunteer tasks
The volunteers will be asked to promote workshops in one of the areas: games and recreational activities, pedagogical area, or artistic area (also music like percussion could be interesting for the children) and the volunteer is expected to :
deal with the preparation of the material and the spaces for the lesson or workshops
provide support to the children in their activities
participate in the meeting with the children and the staff
occasionally participate and help in some trips or excursions, visit some families, and help organize some parties (for Christmas, Birthdays etc.).
Beyond the personal workshops, the volunteer will help the educators during the normal recreational and leisure activities organized in the project, such as story telling, games, visit outside the community, informatics lessons, help during the meals and if necessary, in the kitchen.
The volunteer will just have few material available to work with, but he/she will have independence and space to propose some activities.
Volunteer requirements / Skills
The role of the volunteers in the social project is important. The educators are expecting a volunteer who will be enthusiastic and willing to become involved. As most projects DO NOT HAVE A SPECIFIC ROLE TO OFFER TO THE VOLUNTEER, you should strive, be creative and self-confident to develop you own activities/workshops, always keeping in mind the responsibility of asking the people involved (project coordinators, staff) about the possibilities of doing such things.
Location
Canoas (about 10km from Porto Alegre)
Hosting Situation (Board and Lodging)
The volunteer will be living with a Host Family.
Explore our projects world-wide
Explore our Projects Database and find placements among over 800 volunteering opportunities in more than 40 countries.
Long-term Projects
You can see all the projects on a country leaving the Project Type field empty and selecting a country.
Short-term Projects
You can see all the projects on a country leaving the Project Type field empty and selecting a country.