APSA NAMMANE (IND-18)
Brief description and main aims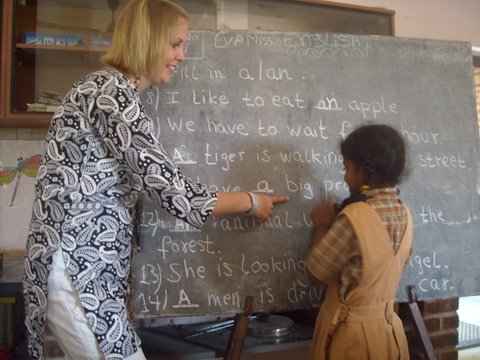 What began in 1991 as a small, residential night shelter for street and working children has transformed today into a gracious, two-story multipurpose building which houses residential and learning quarters for children rescued from situations that cause distress such as child labour, street children, child victims of domestic violence, physical or sexual abuse, abandoned or runaway children and children rescued from distress or conflict situations as well as children needing care and protection.
Nammane is registered as a Shelter Home under the Juvenile Justice Act of the Women and Child Department, Government of Karnataka. On average, 350 children use the facilities at the Nammane Shelter annually.
Children come to Nammane from workplaces, the streets or slums – backgrounds which are, at the very least, not conducive to their development, or at worst, places where they can be abused or drawn into alcohol and drugs, crime and other undesirable personal and social situations.
Along with residential care, Nammane provides nutritional, medical and counseling support as well as protection for the children in its care, enabling them to retrieve their childhood.
Main Activities
We prepare care plans with the participation of children for those from the 7th, 10th and NCLP classes as well as children on short stay (referred by other NGOs). In order to do this wr carry out several activities:
Para-professional and professional counseling to children rescued from distress or conflict situations.
Home visits to assess family background and socio-economic situation.
Regular health check-ups for all children by a certified medical doctor to monitor children's health and referral of children with major illnesses to government hospitals for further treatment
Referral of children to other shelters for care and protection.
Awareness programs on child and gender rights, environment concerns, alcohol and substance abuse and community issues.
Training programs on vocational education, health and hygiene, lifeskills and sexual health education, leadership and skill-building, personality development, animation, script writing and basic photography.
Volunteer tasks
The volunteer is expected to:
Teach the children.
Work as an office asistant.
Help in activities, camps and campaigns.
Carry out research and documentations.
Work with the child help line.
Volunteer requirements / Skills
The volunteer should:
Be open minded.
Be able to adjust.
Have a helping nature.
Know English.
Location
APSA is located in an Urban environment, Bangalore.
Hosting Situation (Board and Lodging)
Food and accommodation will be providing at Nammane (our home) inside the campus.
More Information
The project prefers female volunteers.
Explore our projects world-wide
Explore our Projects Database and find placements among over 800 volunteering opportunities in more than 40 countries.
Long-term Projects
You can see all the projects on a country leaving the Project Type field empty and selecting a country.
Short-term Projects
You can see all the projects on a country leaving the Project Type field empty and selecting a country.