ICYE in the World
Long-term Projects
6 or 12 months:
Project Type
Countries
STePs Projects
2 to 16 weeks:
Project Type
Countries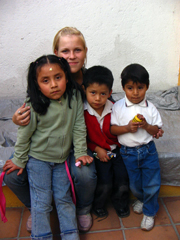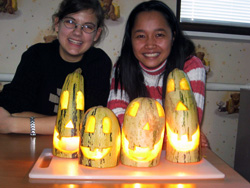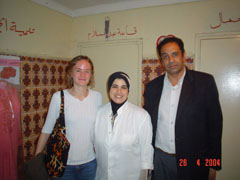 ICYE's GLOBAL EDUCATION ACTIVITIES
Volunteering abroad can be one of the most
exciting, learning and rewarding experiences.
Volunteering means experience!
Experiential learning enhances personal development!
Our Programmes:
ICYE exchangees live with a host family or in a live-in project and work as volunteers for periods ranging from 6 to 12 months, in a variety of community service organisations in education, youth work, teaching, health education, and environmental protection.
ICYE member organisations offers also various types of short-term exchange activities, called STePs, for interested individuals and groups. The main stay are individual volunteering placements - ranging from 2 to 16 weeks, which  are designed to offer young and older volunteers as well as groups, a combination of reliable and meaningful volunteer work with a direct exposure to the rich cultures of the host countries.
Host a young volunteer in your family or your voluntary service organisation for a few weeks, few month, a semester or a whole year. Voluntary service organisations and host families, are, together with the volunteers, the main actors of ICYE's exchange programmes.
ICYE regularly organises issue seminars to discuss content and methodologies of existing programmes as well as to develop new projects and activities. Issues range from youth work, youth mobility, and intercultural learning, to international volunteering, global education, sustainable development and north-south relations. Most activities are funded by the Youth in Action programme of the European Commission, as well as by the Federation's own Training and Programme Development Fund (TPDF).
Quality Assessment and Assurance:
To safeguard the quality of its programmes ICYE has adopted a number of Programme Minimal Conditions to be met by all National Committees and Partners.
Feed-back on the quality and significance of the programme is solicited from ICYE volunteers and hosts  through three regular evaluation sessions and online surveys - after the on-arrival orientation, mid term and final evaluation seminars. Year after year hundreds of ICYE participants manifest a high degree of satisfaction with regard to the programme educational aims and services.
In 2009-10, 98 % were satisfied with the preparation provided by ICYE for their year abroad – notably, of these, 82 % rated the preparation between excellent and good. The long-term volunteer experience abroad itself was rated by 96%  as an overall positive – of these 84% rated it between excellent and good!
The ICYE National Committee Online Peer-Evaluation  - whose goal is to showcase & share excellent practices or standards, and to provide constructive comments to address challenges or weaknesses – as well as risk prevention and crisis response measures ( i.e. 24/7 emergency numbers) are other crucial elements of the ICYE Quality management system.