Contact details
ICYE Switzerland
Weissensteinstrasse 16
3008 Bern
SWITZERLAND
Tel: +41 31 3 717 780
Fax:+41 31 3 714 078
Website: icye.ch
Facebook
E-mail: info@icye.ch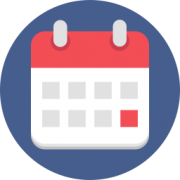 Benefits of Voluntary Service
Building recognition of the ICYE long-term volunteering programme is ICYE Switzerland's main aim. They have developed a campaign to increase the number of volunteers by highlighting the benefits of non-formal learning and intercultural exchange. Their strategy approaches non-academic youth by networking with vocational schools and persons responsible for apprentices in big (multinational) companies. Though several presentations (including workshops developed by ex-volunteers in their old schools) they wish to highlight the benefits of voluntary service as an experience that can be an asset in the job market.
Timeline
December:
– set up meeting with Mercator Foundation, present project outline
– collect studies, articles, reports and testimonials
– update database (vocational schools, multinationals HR)
– collect reports, pictures, video clips of outgoing and returnee volunteers
– update communication and presentation materials including website
January:
– contact schools and companies including follow-up
– prepare presentation and communication material
– prepare material for internal communication channels (schools and companies)
February:
– presentations/evaluations including follow-up
– project list (best practices)
March:
– Interview, webinair, 1st preparation camp
April:
– 2nd preparation camp, returnee day
May:
– individual preparation by country
June:
– 3rd and final preparation camp (form Facebook group for all outgoings)
August:
– going abroad
– report to schools and companies
September:    
– create online evaluation form (survey monkey)
October:    
– returnee day
November:  
– contact schools and companies (next cycle)
ICYE SWITZERLAND'S EVENTS
Releasing Publicity Material
ICYE Switzerland has been working in their Visibility Campaign with a very active approach. In February they approached several Vocational Schools to increase the organisation and it's programmes recognition. In addition, they have designed some advertisement material which you can find here in FRENCH and GERMAN.