SOCIAL ENTERPRISES AS A TOOL FOR CHANGE
In this project, Grenzenlos aims to raise awareness of Social Entrepreneurship as a useful concept for Social Change through volunteering. To achieve this, Grenzenlos plans to host a number of workshops to inform participants about the concept of Social Entrepreneurship as well as to train them to develop entrepreneurial skills and introduce tools to develop a social entrepreneurship projects. The Ecuadorian volunteer Sebastián Paredes will have the opportunity to put his learned skills to practice by implementing a project together with his host project Wohnheim St. Martin. A crucial learning aspect is the educational trips to a number of social enterprises in Vienna in order to promote a better understanding of this concept and its diversity. To further increase the visibility and recognition of Social Enterprises and this project, Grenzenlos accompanies all the activities with promotion on social media.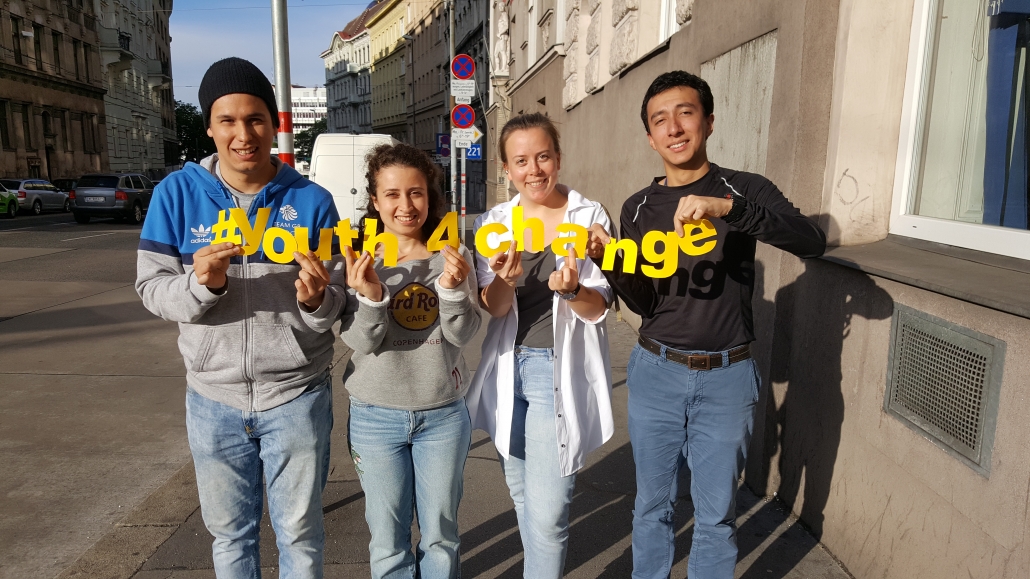 .
Workshops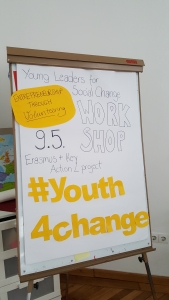 Grenzenlos will host a number of workshops to train local and international volunteers on social entrepreneurship and develop their social entrepreneurial skills.
The first workshop, held at the start of the volunteering activities in Austria, included a session on social entrepreneurship, in which the volunteers learn about the characteristics, values, aims and objectives of social enterprises through examples of established social enterprises in Austria.
The second workshop provided on methods and tools that serve to transform an entrepreneurial idea into a project. The participants were able to try out different methods.
In order to create visibility for the project through traditional media, Sebastian Paredes participated in a Radio Workshop organised by Frauensolidarität. He learnt core tools on producing a radio feature and together with other volunteers had the opportunity to talk about his volunteering experience, which will be broadcast on a free and multilingual radio station called "Radio Orange" that reaches a wide audience (https://o94.at/ ; http://www.frauensolidaritaet.org/about-us-text).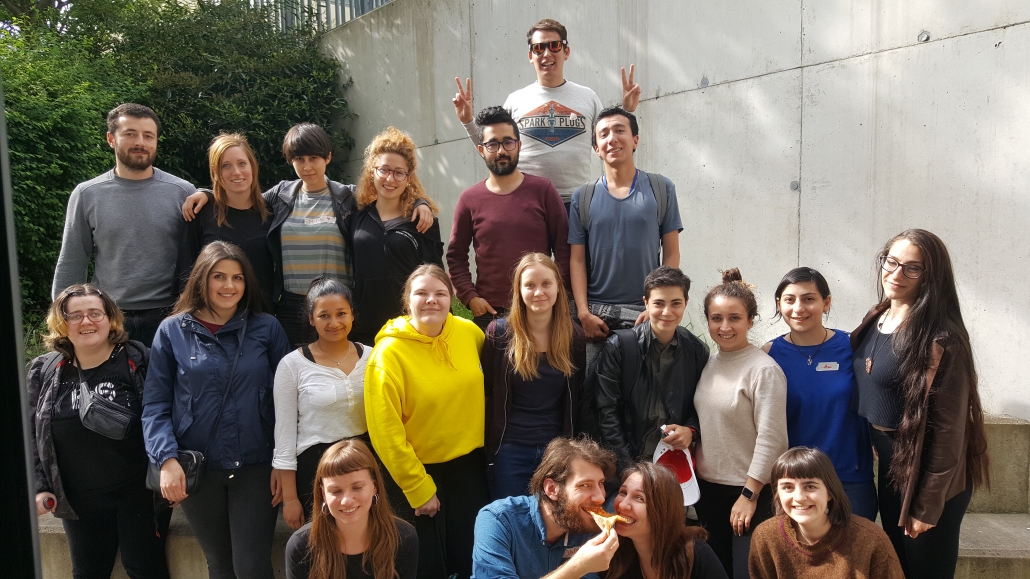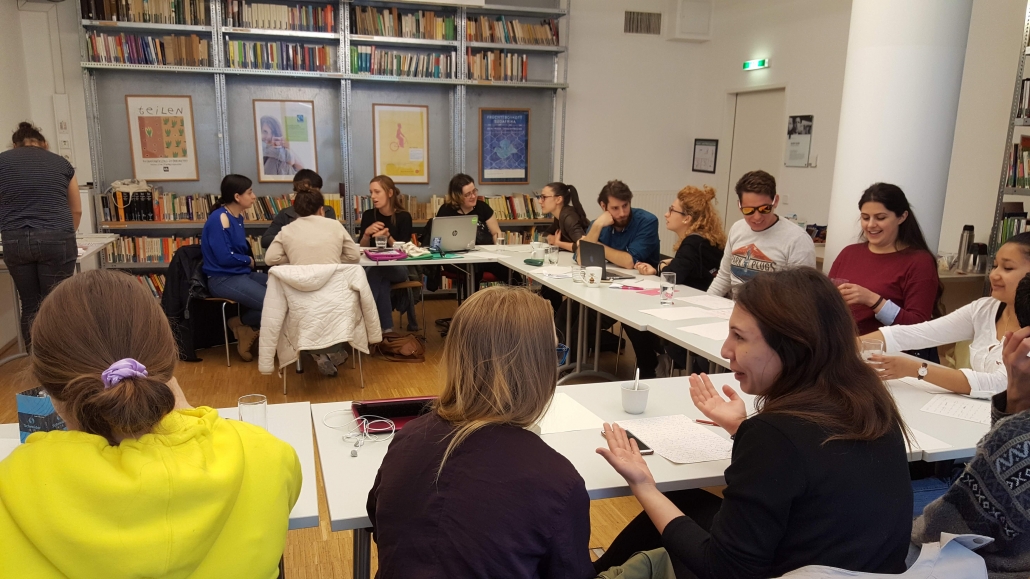 .
Visits to Social Enterprises
In order to deepen understanding of this diverse concept and provide inspiration, Grenzenlos will organize trips to local social enterprises. This will allow the volunteers to get to know the different forms a social enterprise can take on. One such visit will be to "Dialog im Dunkeln" (Dialogue in the Dark), a museum where participants will receive a tour in the dark guided by a visually impaired person (https://imdunkeln.at/). Another visit will be to a local coffee house called "Vollpension" in central Vienna, which employs the elderly and attracts the young in order provide a space for different generations to come together (https://www.vollpension.wien/).
Develop your own Social Enterprise
The next stage is for the volunteers, in particular Sebastian Paredes, to put his learned skills to practice by implementing a small project together with Wohnheim St. Martin and in close cooperation with the local community.
 Social media updates

You can find updates on the SE-project in Austria through the following social media channels:
Facebook: Grenzenlos and Melange Vienna
Instagram: @grenzenlos.volunteering