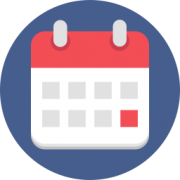 Making Volunteers Visible
Striving for greater visibility of volunteering, ICYE Ghana has two main goals. The first goal is for visibility at an international level, where we would like to create more interest in volunteering in Ghana and receive larger numbers of young volunteers in Ghana. The second focus is on strengthening our relations with partners and ICYE National Committees in 39 countries around the world.
The two goals are closely connected as strengthening the relationship with other volunteering organisations means greater collaboration, which has the potential to lead to a higher number of young people volunteering in Ghana.
This will be done by encouraging more active engagement of volunteers in Ghana and providing them with a more active role in the organisation. The volunteers will be the think tank, involved in developing ideas on making the value of volunteering and ICYE Ghana more visible. A social media strategy will be developed together with the volunteers in order for volunteers to share will their own volunteering experiences on online networks. The volunteers will be asked write blogs/testimonials of their experience which will feature on the ICYE Ghana website.
The visibility campaign will promote and emphasize Ghana as an English-speaking country, where young people interested in sharpening English language skills can volunteer, thus providing an alternative to countries such as USA and UK.
ICYE would also like to receive a short-term volunteer on the ICYE STePs Programme, a young person with IT skills, who can help revamp ICYE Ghana's website and make it more mobile-friendly and appealing to young people.
At the end of the campaign, ICYE Ghana will conduct a survey to examine whether it has succeeded in its goals of greater visibility and is sending and receiving more volunteers.
ACTIVITY TIMELINE FOR YEAR 2016/2017 
December 2016 – January 2017
Inform volunteers to submit pictures and videos containing their daily activities in their projects at the Mid-Year/End of Year Camp.
Receive and collate pictures and videos from volunteers containing their daily activities in their projects. The pictures will be received during the Mid-Term/End of Year Camp from 25th to 29th January 2017.
Inform Partner NCs and prospective NCs about the Demand-Drive Approach, where ICYE Ghana will find a project for any volunteer who wants to come to Ghana and cannot find his/her desired project amongst the ones already existing. (The NC, which contacts ICYE Ghana, will be given positive feedback within two weeks maximum).
February – March 2017
Share the pictures and videos (received from the volunteers) with partner NCs and other NCs to strengthen our relationship with the partner NCs and build a relationship with new NCs, in order to receive more volunteers from them
Begin to Request feedback from the NCs that we've communicated with concerning the pictures and videos about their impressions and the impact it made on prospective volunteers.
The aim of this is to receive more volunteers from other countries, because most volunteers we receive come on the Welwärts Programme.
March – June
Inform Partner and Prospective NCs about our need to receive an IT- inclined volunteer on a short-term (about 6 weeks), say a STEPS Volunteer, who will work in the ICYE Ghana Office to help revamp ICYE Ghana's website.
– Detailed and descriptive information about all the projects will be made available on our website. Moreover, our Demand-Driven Approach will also be made conspicuous on the homepage so it can be easily seen and known about.
– The blogs of current volunteers will also be made available on the website.
– A 'Testimony' section will also be allocated on the website where volunteers' overall experience will be written in a few words. The main aim of this will be to stress on the fact that Ghana is a good place for any volunteer who wants to improve on his/her English language and become more fluent.
– ICYE Ghana website will also be made mobile-friendly in this process.
August – September
Upon arrival of volunteers during this period, we will assess the impact of our visibility strategies. That is we seek to find out how they chose and came to Ghana and reconcile them with our strategies, if our strategies made any significant impact in their choice of Ghana. That is, whether the pictures and videos especially from the projects, attracted them in any way to make their choice.
Find out from volunteers at their End of Year Camp how they think we can make ICYE Ghana more visible, from their point of view; and also find out what attracted them to come to Ghana (even when we were 'less visible' then).
October – December
Monitoring the impact about our strategies.
– That is whether our strategies have made us reach other NCs significantly and created a good bond in order to receive more from them.
– Whether we've received more 'Likes' on our Facebook page.
– Whether ICYE Ghana has become more popular by have more visits on our website
To assess the impact of our newly introduced 'Demand-Driven Approach.'
All Year Round or Overlapping Activities
Frequent Posts on ICYE Ghana Facebook Page.
Every income volunteer will be admonished to 'Like' the ICYE Ghana Facebook post and also be encouraged to post some of their activities there as frequently as possible. Volunteers will also be encouraged to 'Share' posts made by ICYE Ghana.
Frequent communication with both Partner and Prospective NCs to strengthen bond in order to make Ghana a preferred choice for them and their volunteers.
Activities:
ICYE Ghana has been making volunteerism and their organisation visible by asking their own volunteers to make short videos and take pictures of their day to day activities in their respective projects. After which ICYE Ghana share them on their social media platforms and with other partner National Committees. Below is a cut-out from some of the photos ICYE Ghana has posted on their Facebook page: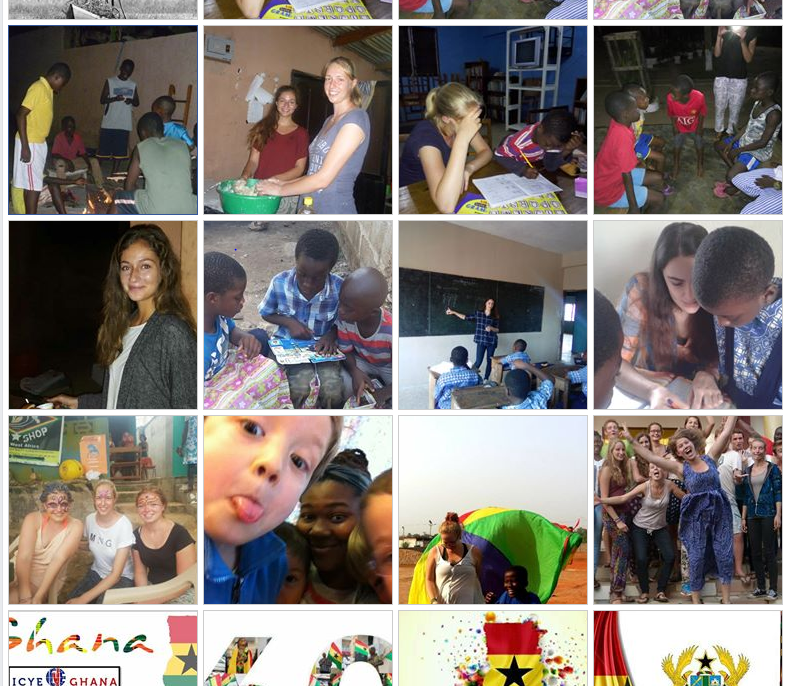 Below is a video of a volunteer in her project in Ghana: